Property Search Results for "green"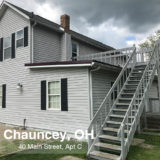 It is worth the climb to live at 40 Main Street Apartment C. A stairway provides one's daily exercise requirement, and once inside you find a 2-bedroom with large kitchen in the...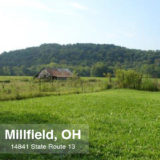 Walk outside this house and in every direction, there is nothing but rolling green pastures, hills, woods, and natural Athens county scenery. Just 10 minutes to town, but you can hear...