Property Search Results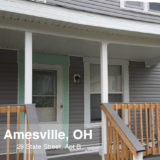 29 State Street Apartment B is on Amesville famous main drag in town, where every house is a different color and everyone is a neighbor. This 3-room layout is within a historic home...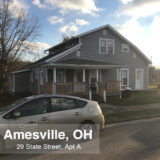 This historic 3 bedroom / 2 bath home is located in the center of the town of Amesville, Ohio, where every house color on State Street is different and everyone knows your name. 29...